The long-expected barbecue time was finally held today. It is really called "the body is still, the heart has already gone".
Everyone dressed up today (especially our Bob) and all of us was so excited for this outside activity.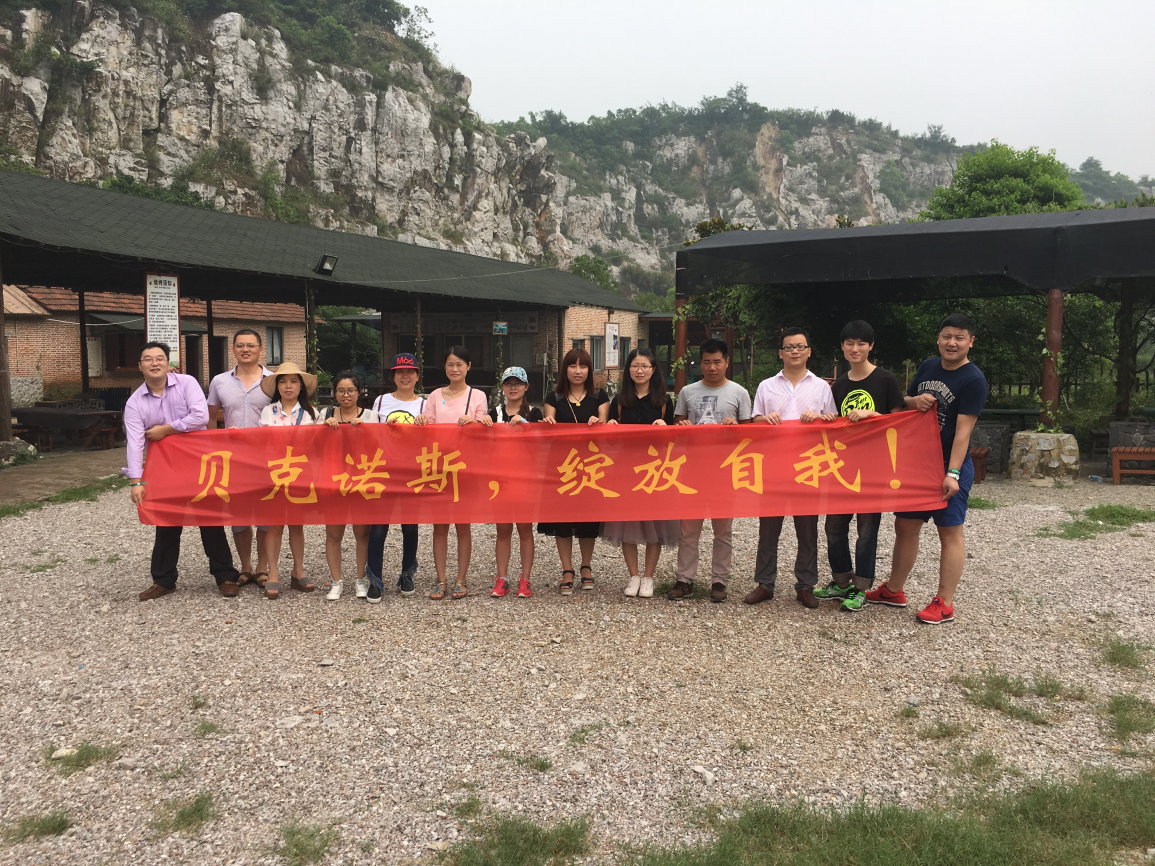 It spent about half an hour getting to the termination and we were all energetic. After handling every procedure, we started to play all kinds of entertainments there such as horse riding, kart racing or roping. Everyone wanted self-challenge and especially our "little king"---Peter, he played a crazy kart racing. The staff worked there just played a joke on him: it's not a USA 911, which made us all laugh. The most challenging project there is roping. Compared with the ladies' vigorous attitude, those gentlemen were all a little bit shy. However, how could we let the gentlemen go? Men should be brave at any time. Our ladies provoked them and arose the men's will to fight. In the end , under the leadership of Bob, men proceeded briskly.
Barbecue, barbecue, barbecue, the most important thing should be mentioned three times. During the barbecue time, men showed their gentlemen style. They were responsible for barbecue and the ladies just need to do some logistic work. At that time, how did the men's working ability at home was all showed to us. Our manager was so good at barbecue which shook us all, he simply can reach a mastery level. And the deserving special praise is Wang Lu, he ate six sear wings that he made by himself…… With everyone's help, dishes of superb taste were finished, all of us ate and drank, talk about life and felt so happy.
How can summer activities take without water activities. Yachting, dragon boat racing and rowing were orderly conducted. Although the Dragon Boat Festival had passed, it still could not prevent our enthusiasm. under the kind invitation of our team, we organized a dragon boat racing game with the other visitors team. Our team had been in a weak at first, but under the coup of Wang Lu, we unexpectedly won the game.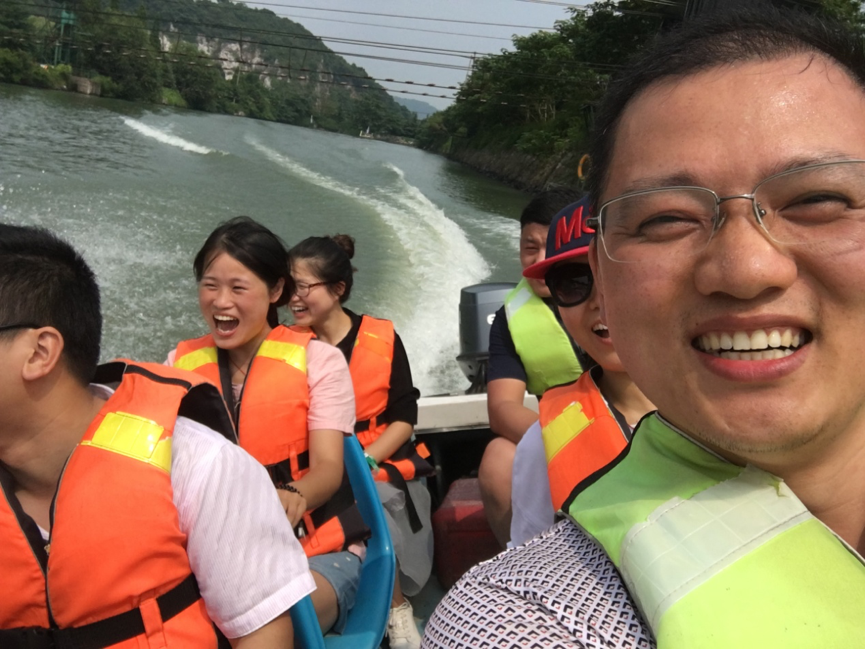 Rowing was also so wonderful, many boats bumped together and we even did not know why. Our ship also "lie down" . Everyone became wet only in a few seconds.
With the sun setting down, the day closed. All of us were tired but excited. Through this activity, we had enhanced the sense of teamwork and the vitality of the company. We will not forget the whole trip and will put it in our memory.